AGS Movers Praha
Manager: Frantisek Brezovsky
Na Jarove 2424/2 Prague Prague Prague 130 00
pražské stěhovací služby
AGS Praha je Vaším partnerem pro mezinárodní stěhování, nabízí řešení na míru a inovativní stěhovací a skladovací služby pro soukromé osoby a firmy. Odbornost AGS Praha zajišťuje profesionální a bezproblémové stěhování po celém světě.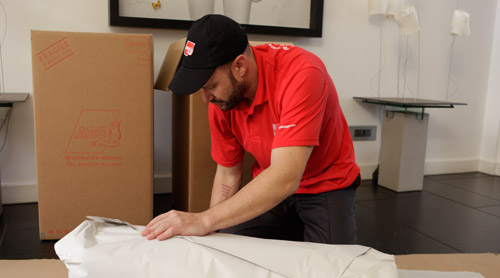 Od svého založení v roce 1992 získala AGS Praha 31 let zkušeností v oblasti stěhování.
Jako pobočka jednoho z hlavních hráčů na poli mezinárodního stěhování nečerpá AGS Praha jen z rozsáhlé sítě 146 poboček v 99 zemích skupiny AGS, ale také z jejích zkušeností a postupů.
AGS Praha zajišťuje profesionalitu a standardy kvality světové třídy a nabízí svým klientům bezkonkurenční odbornost v oblasti stěhování a bezpečného skladování.
ZÍSKEJTE CENOVOU NABÍDKU ZDARMA
Domestic & International Removals Solutions
AGS International Movers offers excellence to each of its clients.
Více o AGS Praha

6

vozidel

Sklad 700 m2
---
---
Quality Standards
CERTIFIKACE A ZAŘAZENÍ
AGS Praha garantuje svým klientům absolutní kvalitu služeb. Za více než 40 let vyvinula skupina AGS přísné postupy kvality, které se používají i v naší pobočce. Tyto postupy vycházejí jak z obecných norem kvality, tak ze standardů zavedených nejprestižnějšími certifikačními institucemi v oblasti stěhování.
Tyto trvalé standardy kvality zajišťují, že ať už se stěhujete do nebo z Praha, AGS skupina se zavazuje poskytnout Vám to nejlepší v oblasti stěhování a skladování.